DropMock : Online Mockup Software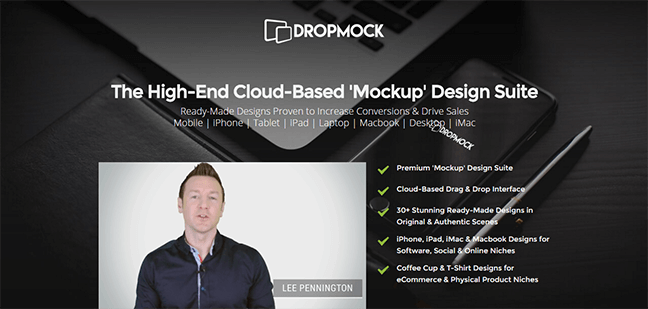 We all know that we only get one chance to make a good impression – whether that's in the way we present ourselves, or the way in which we present our business. And, with so much competition in the business world, getting your graphic design right is vital for optimal customer engagement. However, producing great graphics can sometimes prove difficult; especially if you're not an expert in Photoshop or graphic design, and you don't have the budget to employ a designer. And that's where our mockup software can help, as it makes it possible for businesses of all kinds to produce professional and sharp looking graphics that can be used to spread your message and company ethos across a range of mediums. What's more, using online mockup software like our DropMock mockup tool is easy, and allows you to create a professional mockup online via a simple 3 step process.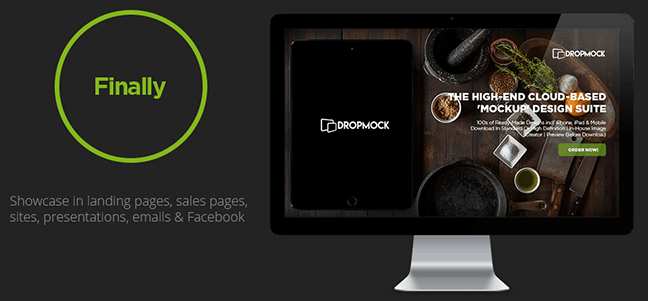 Online mockup software tools can help you to build an engaging brand or message
Good design enables you to reach your audience in a memorable way. It helps you to get noticed. It helps to build customer engagement and to build your brand. Therefore, it's important to target your audience in a way that's not only attractive and functional, but professional too. Your brand should engage and connect on all levels, and communicate your ideas, your message and your products in a relevant and appealing way. However you choose to do this, the ultimate aim is to create a positive impression and avoid misunderstandings. On the other hand, a poorly designed logo, brochure or other marketing tool can have a negative effect and leave them with a poor impression of your company.
One thing's for sure – there's no room for mediocre design in today's fast paced marketing world, and tools such as DropMock can make the whole process so much easier.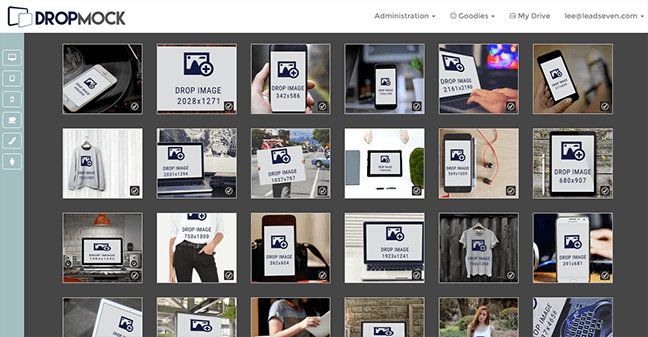 Put in its most simple form, a mockup tool is a specially designed tool or app that can be utilised to create a 'mockup' of a design, or to evaluate an idea. With our mockup software you have the ability to simply drop your own photos and images into one of our professionally shot scenarios, complete with graphics if required. And, with literally hundreds of scenes to choose from, no matter what kind of business you're in, there's sure to be something to suit.
Once produced, it's then just a simple case of uploading your finished product, allowing you to showcase and promote your brand via your website, social media or a range of other mediums.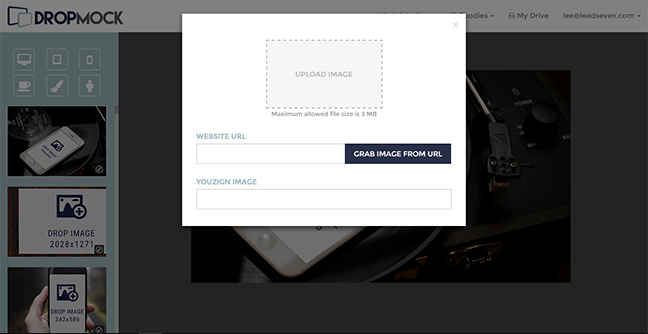 One big advantage of using online mockup software is that it frees up your time to concentrate on your business. It does away with the tedious processes normally associated with product design and the manipulation of graphics, and allows you to produce stunning visuals at the touch of a button. It's a fuss-free way to showcase your products, your website and your business without having to go to the expense of employing  someone to do it for you. And, perhaps most importantly of all, it can save you money by enabling you to see the finished article, thus allowing you to tweak and adjust the design and images, before committing to print or publication.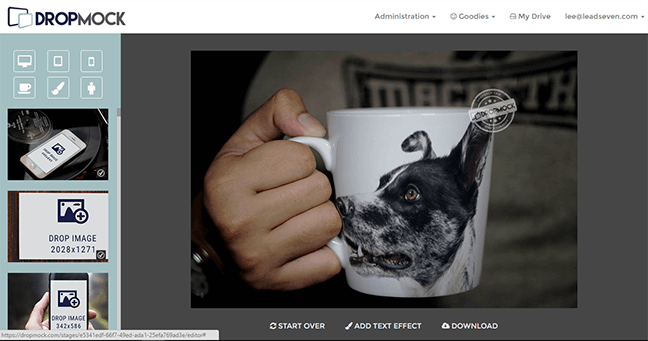 If you've ever struggled with creating professional looking graphics, you're going to be amazed by how easy our new mockup tool can be. In fact, we suspect that you're going to become a little addicted to trying out new combinations. The process is so simple and yet produces such professional and effective results, we predict you're going to want to DropMock everything!
Comments
comments