DropMock : New MyCatalogue Feature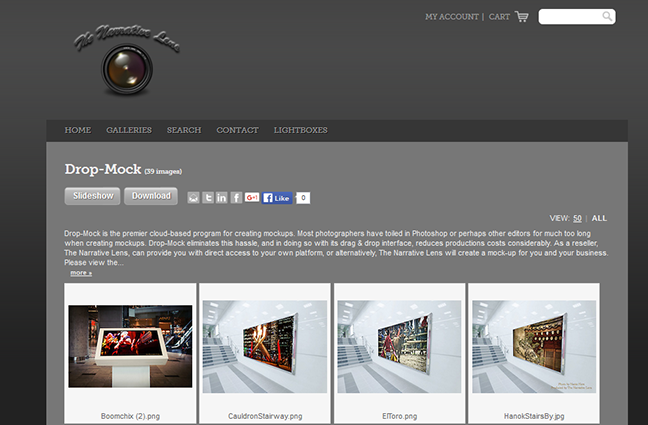 MyCatalogue is an added feature in DropMock wherein users can showcase their mocked up images to their customers, would be customers and also to friends and relatives.  The idea is somewhat similar to a printed catalogue that you provide to your customers and they would picked the photos they want. This can be used as well for building an image portfolio or just simply showcasing your photos for personal consumption. Having MyCatalogue can also help you organize your photos that is comparable to an image organizer.
What's good about this new feature is that there is no link whatsoever to DropMock and definitely without any watermark. The URL that will be used will be your own URL so you can claim 100% that the images are entirely your own.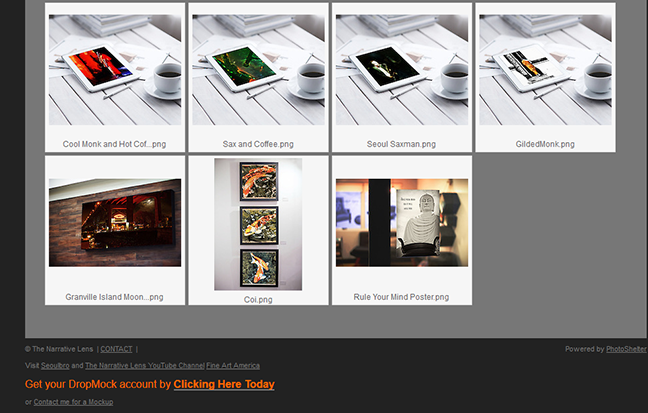 The new feature is very easy to use, in fact it can be done in less than a minute. Simply go to your MyDrive, pick the photos you want, click the eye icon, copy the embed code and then paste on to your WordPress site.
This by the way is exclusive to the EMC or Designers Club members only.
Photo courtesy of Cameron Wood of the Narrative Lens.
To view the complete catalogue, please click here:
http://thenarrativelens.photoshelter.com/gallery/Drop-Mock/G00008wKAClrGiNE