It's not a secret for anyone how Apple has taken over the cell phone technology market. One of the strongest (if not the strongest one) brands of all time. Their iPhones are preferred by many people because of their fast performance and exclusive content.
However, for app/website development and marketing purposes, iOS can be an entirely different world. Here you'll see the best 10 tips in order to create excellent iOS mockups of your products and find some clients in the mass of people who prefer iOS to other cell phone/tablet operative systems.
1. Choose the Right Template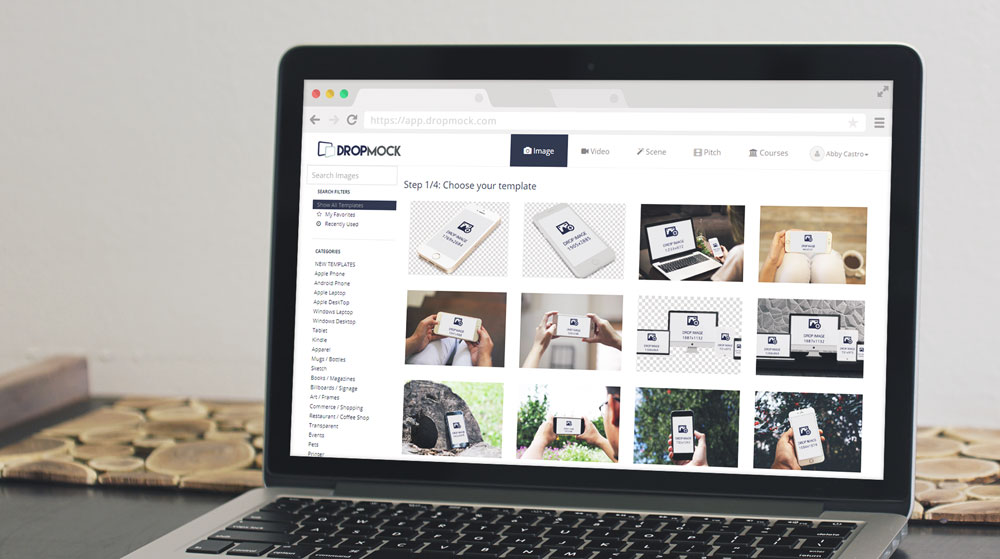 Here you have to consider some important aspects. How much does your iOS app/website make use of the touchscreen? If you think your product uses the cell phone's touchscreen a lot then look for a template with someone using the cell phone.
If accessibility and easy management of the screen is the best feature about your product, then you have to make sure you're showing it at its best on your iOS mockups.
DropMock offers the best and most cutting-edge designs and templates so you can get noticed and optimize your business performance.
2. Exploit Your Product's Potential
The idea is not to overwhelm the user, but to use your mockup to give a clear idea of how much your product can offer. For example, if your app focused on conference calls then show the option to add more people to the conversation, or a contact lists with each contact having a different status. If your website helps people find specific medicines with its price tag then show that on your mockup.
Don't create an iOS mockup which won't help your product set a difference between other products of the same kind.
3. Make the Template Go Along with your Target Audience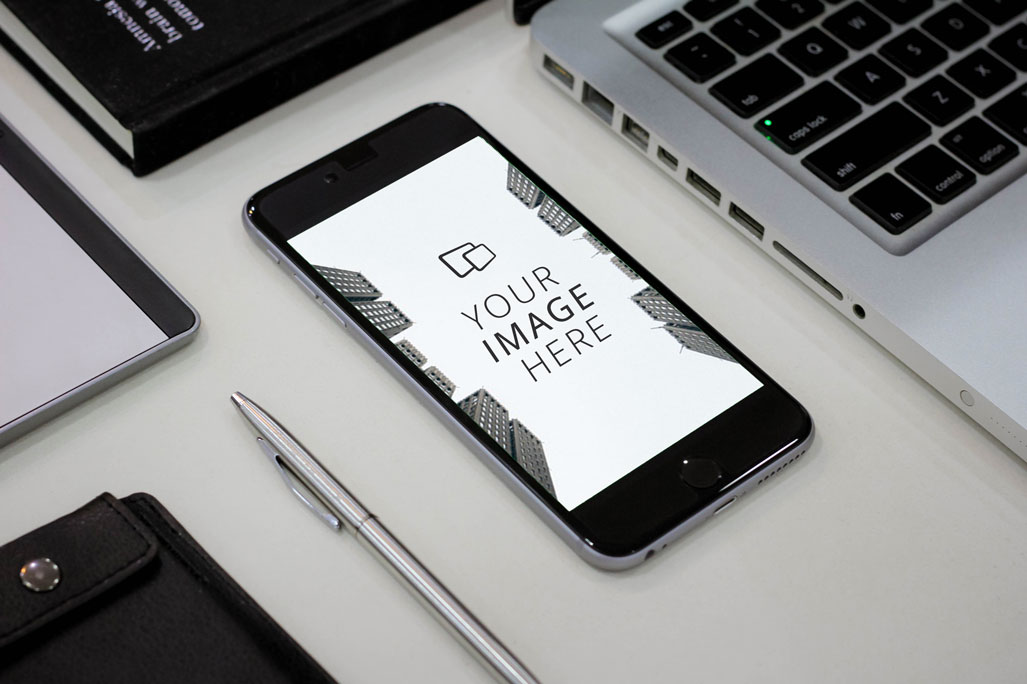 Wouldn't it be weird to see Microsoft's Excel running on the laptop of a guy who is on the peak of a mountain with a companion who is taking pictures of the landscape? A completely out of context template, right?
That's the reason why you must avoid this and choose a template that synergizes well with your product. If yours is a product related to language learning then choose a template showing something regard traveling destinations or a classroom. If you are making an office software, then make sure the template looks like an office.
4. Be Careful with the Mode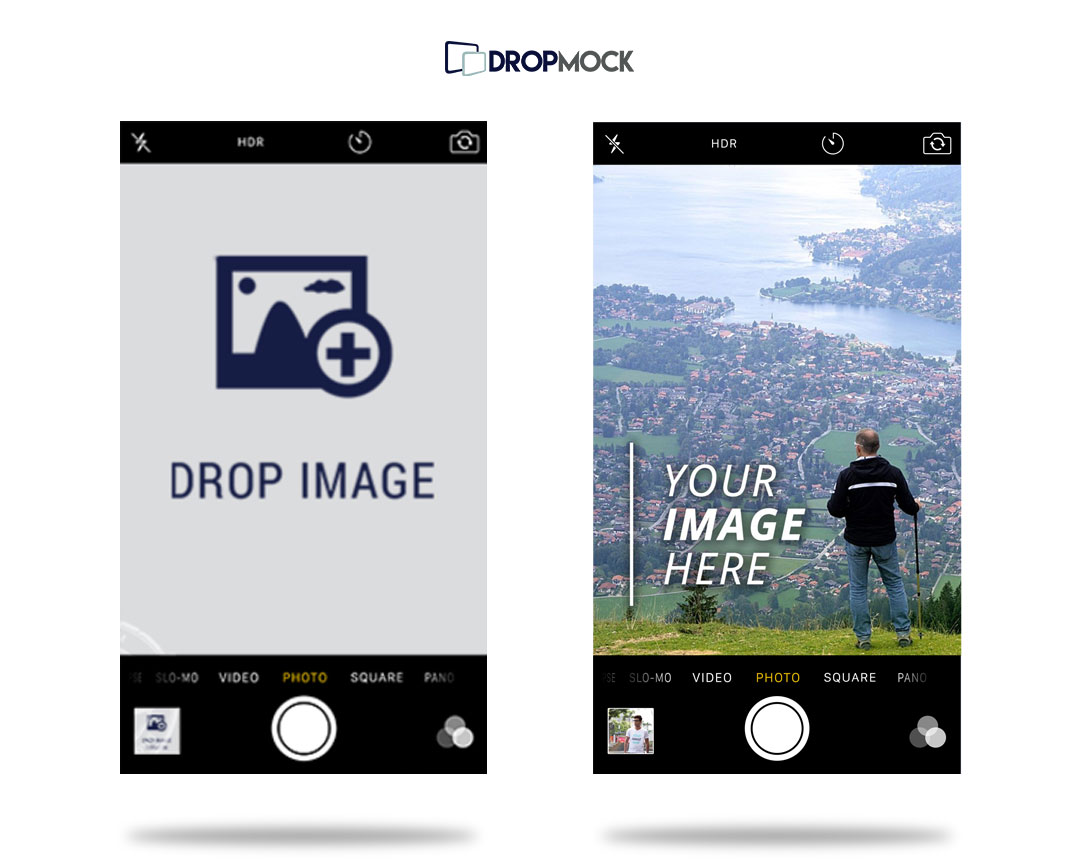 Do you think people will use your product putting the screen in landscape mode or in portray mode? For instance, if your product is an interactive game where the user has to photograph window views then it's obvious that most of the time users will use their cell phones in landscape mode.
Make your iOS mockup look like a sample of your product!
5. Your Logo Must Be On Point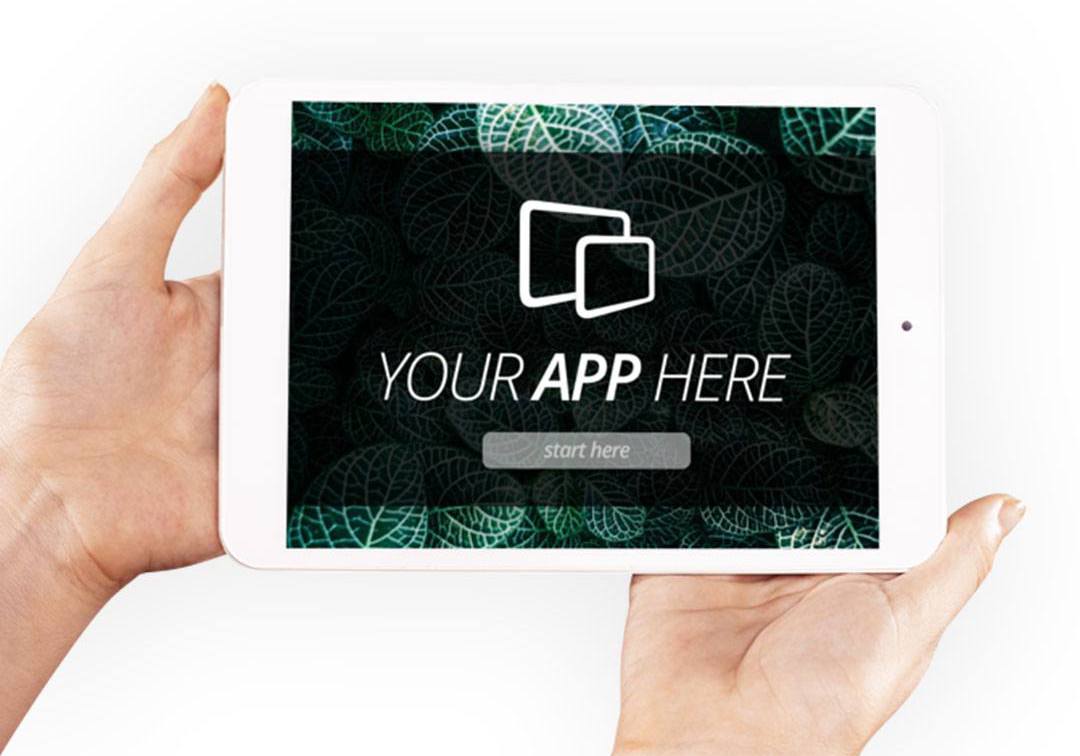 Your logo or icon is the first impression users will have about your product. If your mockup shows a low quality logo people will think you're not professional enough and won't take your product seriously.
Do some research and compare your logo with your competitors'. Remember that a single iOS mockup showing your logo in the middle of your screen along other apps is a great way to see if it gets people's attention.
6. Give People the Right Feel about Your Product
Remember colors are very relatable and one of the first things people take point out when they are exposed to new content.  That's the reason why you should be careful with the colors you pick for your product.
For example, if you're promoting a product that makes data entry easier would it look ok to have a lot of yellow and orange spilled all over the place? Perhaps some pastel blue would do the trick better, showing seriousness and control. Let the colors speak the right feeling you want to convey.
7. Don't Overload your iOS Mockup
We know you're proud of your product and you want to show the world how awesome it is and all the different features it has to offer. Nevertheless, overloading your presentation mockup with too many options and processes going on at the same time is not the solution.
Choose the one you consider the strongest feature of all and focus on it, it doesn't matter how simple it is. Actually, keeping it simple and well-presented will pay off in the future.
8. Let the User Know Your Product is Just like Others… But Better
A relevant feature about Apple is the lack of buttons their products have. Most of their products only have 2 or 3 buttons and that's also the reason why most apps and websites can be used in similar ways.
Point this out in your mockup showing your product is very similar to others but better designed or with a relevant aspect the other ones lack. If you can highlight how easy to use your product is, do it.
9. The Product Must be the Main Target of the Mockup
Even though some templates are excellent and the scenarios can attract everyone's attention, they shouldn't cast a shadow over your product. Make sure your product is the main target of the mockup and that it's well-exposed.
For this purpose, once again, take into account the colors you use and how well they mix with the template you chose.
10. Keep in Mind How Different Devices are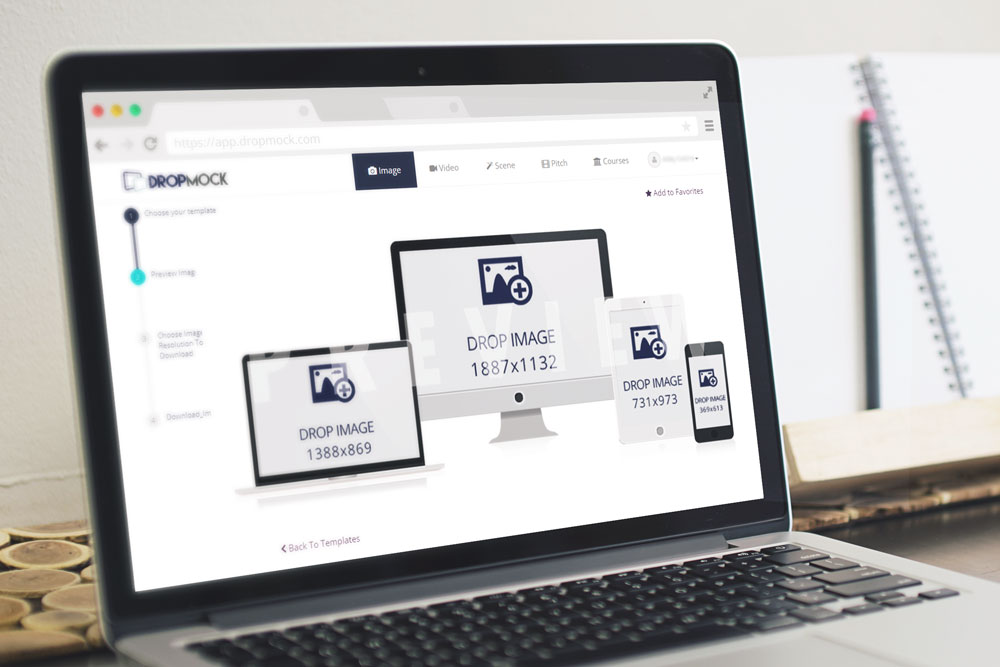 An iPad and an iPhone can be very similar to each other but they also have really big differences. When you are showing how your product works in more than one device at the same time then make sure everything's in its right place.
iPads' screens are way bigger than iPhones', you should take advantage of it and show a little more about your product. Extra space is always useful.
11. Users Should Know it's Available in All Platforms
Your iOS mockup can feature an iPhone, an iPad and a Mac. This way users will know exactly how the app looks like in each one of those.
And you can even use it to show people different features about your app or website, it doesn't have to be the same image!
Keep these tips in mind and create an iOS mockup that shows people how many things they could enjoy if they give your product a try.
DropMock does not require any Photoshop of video editing software to create the content you want for your business. The simple to use program allows you to create and add content and produce high-quality and very professional videos so that you can pave the way for your business and stand out from the rest.