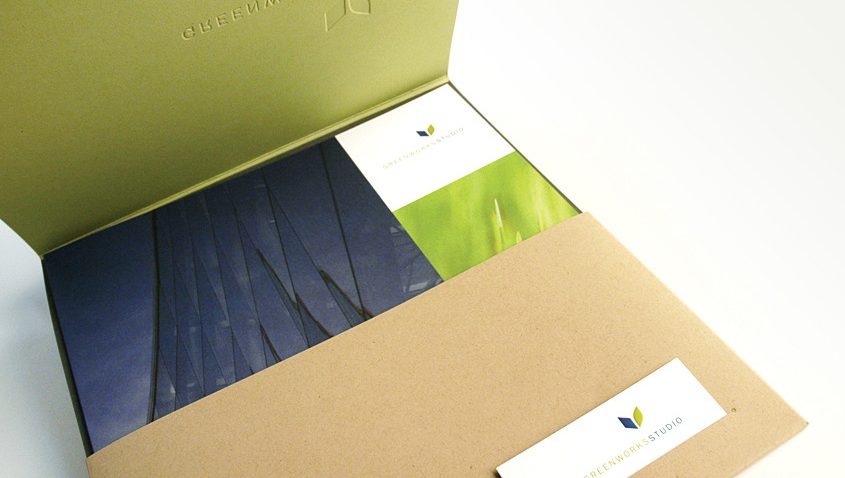 If you are a business organization, you should know the needs for a great brochure design and how to make your brochure 'sell for you.'
Not sure what a business brochure is? Put simply, a great brochure is basically a small-sized magazine usually created by a graphic designer (usually a single fold brochure template, bi-fold, or tri-fold brochure), which has vivid pictures, nice color scheme, lots of white space, a nice shape, and detailed information about a product or service that the company is offering. A great brochure design also matches the brand identity of the company and talks to its target audience. It's often a color brochure, but can be black and white or another tone and it often left in the open (on racks, shelves or the coffee table) to stand out and draw in readers.
Company brochures are an effective way for businesses to market themselves and talk to its target audience. With a robust yet effective brochure design and a detailed brief of your products and services, you are sure to leave a mark in the business the world.
Impressive corporate brochure designs are still a thing today and have been proven to be an effective marketing plan so don't be deceived into thinking that the digital era has taken a swipe at offline marketing and branding. That's not the case in today's world, actually, and you still need to have an impressive corporate brochure to land leads outside of the 'WWW.'
If you are interested in generating more offline leads and would love to have an efficient corporate brochure handy at all times, then read on. We'll be looking at six impressive corporate brochure design ideas to create a stunning brochure.
We know that you want to land offline leads thus you require an excellent brochure to inform and educate, be authoritative, give real credibility, attractive and persuasive and most importantly to sell your business or service. These design idea tips should help you get the best of your corporate brochure once interpreted by the graphic powerhouse you would be using.
6 Impressive Corporate Design Ideas and Tips for a Stunning Brochure
1. Get Creative, Stay Simple!
The aim of your brochure is to attract and convert new leads. Sometimes you don't need to overdo your design needs to be effective lead magnets. A simple design will likely get you more leads if it's creative enough than a sophisticated design.
Taking a look at the design of the above brochure you see creativity at its peak. This brochure deviates from the regular flat structures most brochures come as but instead takes an interactive form in a multi-dimensional approach.
From the design look above, you'll see that it's engaging and thus would create an impression the user would probably never forget. This can be a great design idea to create even more stunning and interactive corporate brochures.
2. Small is NICE!
Small brochures great brochures if you keep it sleek looking, classy and informative. The notion bigger is better might not apply to brochures. A smaller brochure is easy to carry around, create a lasting impression if creative enough and has a greater chance of being held onto.
Looking at the attached picture, you can see a three-fold brochure that's small, yet packed with all the required details including pictures and texts. Also, has a comfortable triangular size. This idea can be used for more distinct corporate brochures with a little tweak.
3. Display Matters
When designing your corporate brochure, you should also consider your method of display. Would you just stack them up in a pile on a desk? Alternatively, would you place them a box or visible storage? Whatever way you would be displaying your brochure, try to integrate the design for the designated area.
A look at the above brochure display and the box shows that the design has been integrated into the storage box for the company's brochures. This simple yet unique display has helped the combination appear professional and well thought out. It would impress any customer of the business and encourage them to pick up a brochure to see what's in it. This is a practical idea for corporate brochures to implement and have displayed at front desks to catch attention.
4. Cleverly does it…
A clever approach is always a better approach. Corporate brochures are not always meant to be boring. You can try something clever by showcasing a veritable message. You can make your corporate brochure attractive with simple details about your offering splashed on the front just like the above-pictured brochure.
The message from the pictorial representation above is 'change' (folding) the future. You can see what they did there, folded the brochure in two with 'the future' taking the second part. This brochure's meaning is vivid, but how they plan to achieve the change, you should find inside the brochure. You can integrate such in your corporate brochure design by tinkering with your message and if rewording would provide a smart approach to get the brochure in more potential leads hands, then, by all means, go for it.
5. Material Matters
You can create a stunning brochure from a lot of materials both recyclable and non-recyclable materials. However, if you'd like your corporate brochure to stand out from the crowd, then consider using a related material with your line of work. One thing worth noting is recyclable materials strike a nerve in customers, especially as they make your business appear a little more "green" and environmentally friendly. So, if your business can be made to appear green with materials, then go for it, just as the above brochure for a printing company which is made of recycled paper and several touches of bright green, giving the brochure a seemingly earthy feel.
6. Brochure Inserts
Not all brochures come with inserts; however, if your corporate brochure would feature physical media items in them—DVD plates or CD plates, etc.—then you can make the most of the brochure by adding a spot for the item and ensuring it is properly and beautifully inserted to 'beg' for pickup.
The image above is a good example of properly displaying an insert. From the image you can see the CD pops out once the brochure is opened, begging for it to be picked up and played. The pop out mechanism gives the brochure's interior a new dimension thus changing the brochure's interior from the usual flat dimension to attractive multi-dimensional innards.