Online App Mockup Tools and Programs
It has been proven by companies like Uber, Amazon, and Google that mobile app technology has the power to influence the world at large and even change it—forever. However, mobile platform programming is a niche skillset which most entrepreneurs do not possess. Luckily, anyone can create a mockup of their world-changing app without any computer coding skills at all with the advent of online app mockup tools and programs for prototyping applications on the iPhone 6, iPhone 7, iPad, other iOS devices, Android 7, and many more.
One of the reasons to use an inexpensive or even free iPhone PSD mockup is in the huge stockpile of mockup template designs available through online prototyping resources. This is beneficial when making an app mockup, because of the wide array of design implementation options granted by the stockpile of iPhone 6 mockup PSD files. However, no matter what mobile device you have in mind for your app, there exists a plethora of mockup images and videos to choose from.
iPhone Mockups
It is, probably, impossible to wade through every single iPhone mockup PSD file that is available online. Fortunately, we have gone through many to hand-select the iPhone 6 and 7 mockup designs that exhibit the highest quality design features and performance standards. If you still can't find a suitable iPhone mockup below, check out the vendor's site for more product options. Remember, if the mockup is free or you are not receiving any other benefits or advantages from the service, then you may not be receiving a superior and high-quality product that you need and expect.
Free-to-Download iPhone Mockups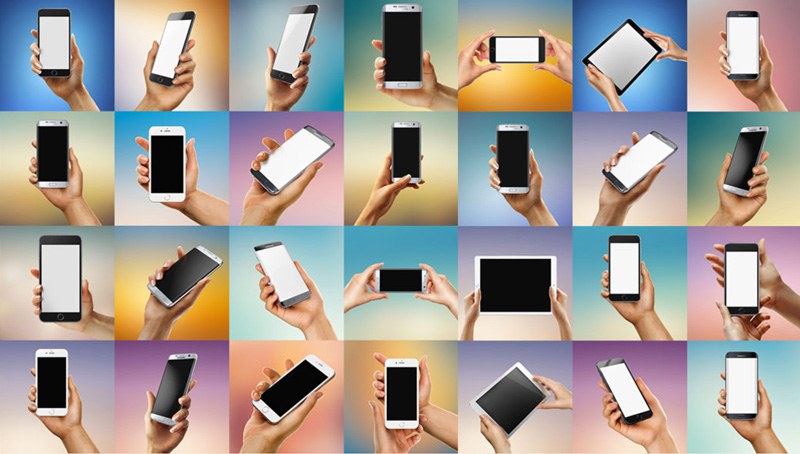 PSDhands is a one-stop-shop for mockups of iPhones being held by hand. No matter what you need the hands to be doing in your iPhone 6 mockup app, they have a perfect stock mockup for your prototype. Users can pick from a wide array of male and female hand models for their mockup, as well as a vast selection of background colors, iPhone positioning, hand interaction, and more. The free sample includes one mockup of a front facing, portrait iPhone 6, cradles in a woman's hands with relaxed fingertips. To gain access to the PSDhands stockpile, users will be required to purchase a license, which will either be around $15 – $45, depending on the quality resolution that you desire.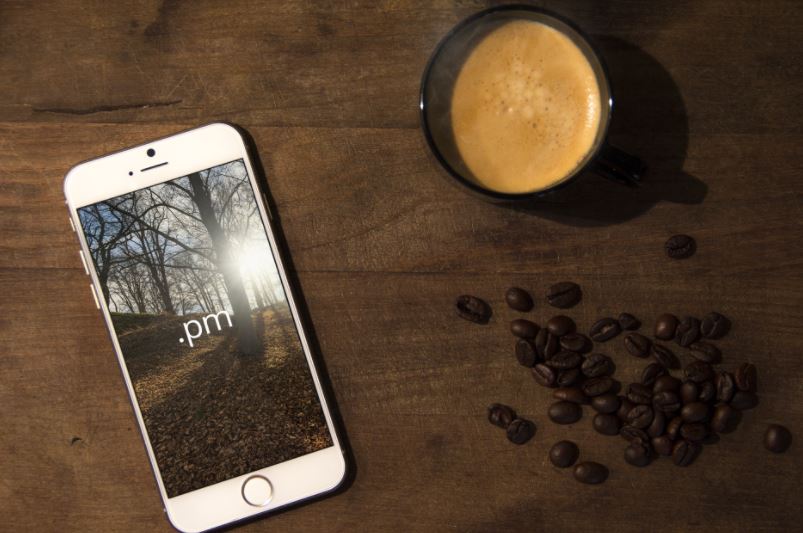 One of the best online resources for free templates, themes, and mockups, is Colorlib. The Coffee Table iPhone 6 mockup is simply beautiful. Featuring elegantly dark tones and earthy wood textures amid a burning hearth, the iPhone 6 seems to fit in, bringing a refinement and modern touch. Colorlib offers many PSD mockups that are all free for download; however, they may fall short in resolution quality, especially if you intend on printing your mockup graphics. This is a great iPhone 6 mockup graphic which can be used in schools, libraries, cabins, offices, and lodges.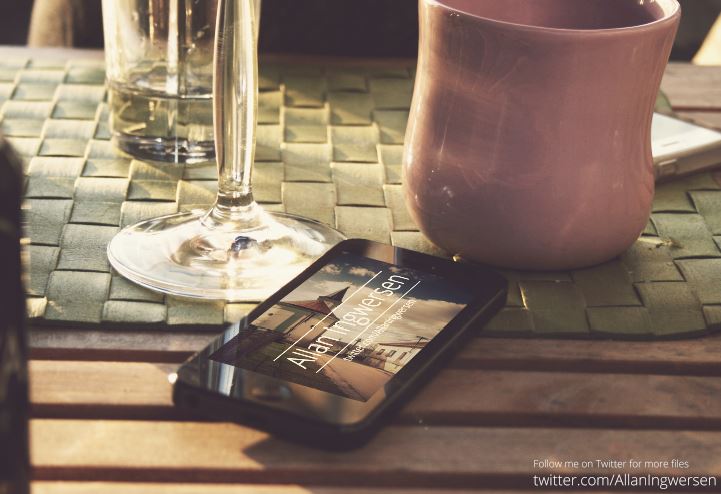 With a gorgeous, photorealistic resolution, Vintage is the best iPhone 6 app mockup graphic for services wanting to promote the "better things in life." The iPhone 6 sits casually catty-cornered to the crystal stem of a shimmering water goblet, lit in the late afternoon sun.  A table of interwoven bamboo holds the iPhone 6 in hues of light, earthy greens and brown. This mockup is perfect for travel and hospitality services and products, as well as restaurants and bars which feature a Mediterranean or European theme.
Pay-to-Download iPhone Mockups
For those who need a multitude of iPhone app mockups of differing styles, qualities, and attributes it may be a good idea to spring for a paid bundle. As no one would pay for a single photo, most pay-to-download iPhone mockups come as a large pack, usually including many different mockups of your specific request. Here, are some of the best iPhone Mockups for sale.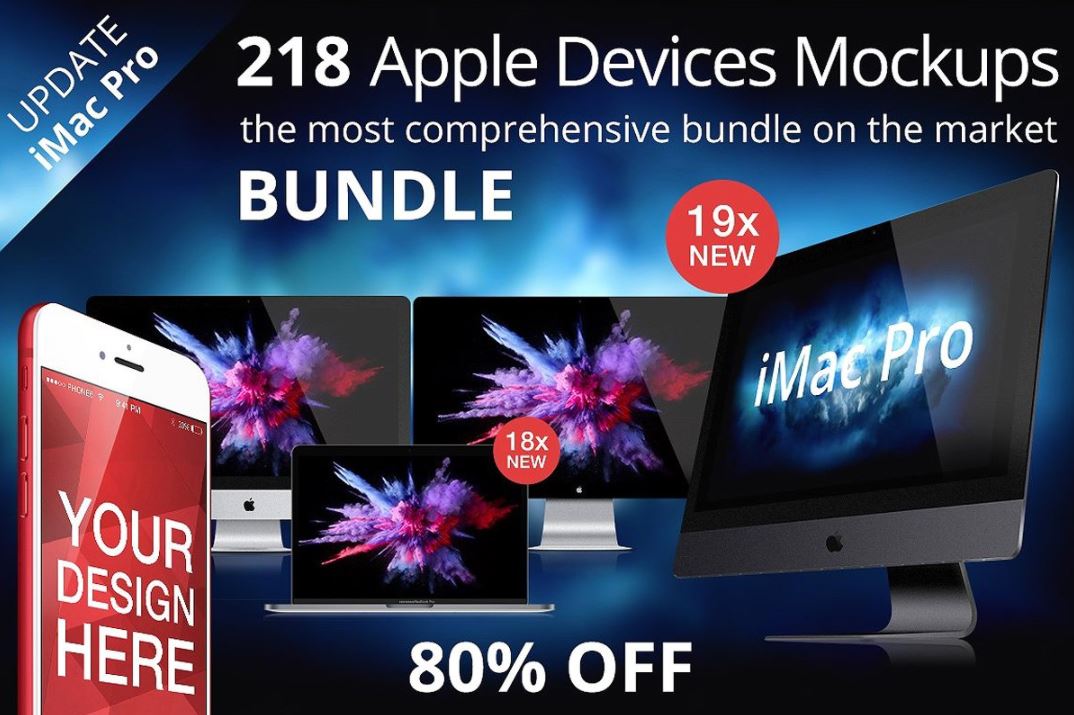 With over 188 Apple device mockup graphics, users will be sure to find the best fit for their prototype. It contains 48 iPhone 7 mockups and 12 iPhone 6 mockup graphics in varying angles and positions and all of the images are shot in high-quality resolution. Inserting images into the mockup screens is easy and quick, thanks to its exclusive editing program. To top it off, this bundle features optional shadows in each image, an optional screen reflection, and ongoing updates from the developers. For under $40, the Apple Device Mockup Bundle is our top choice for the iPhone 6 and 7 mockup graphics available.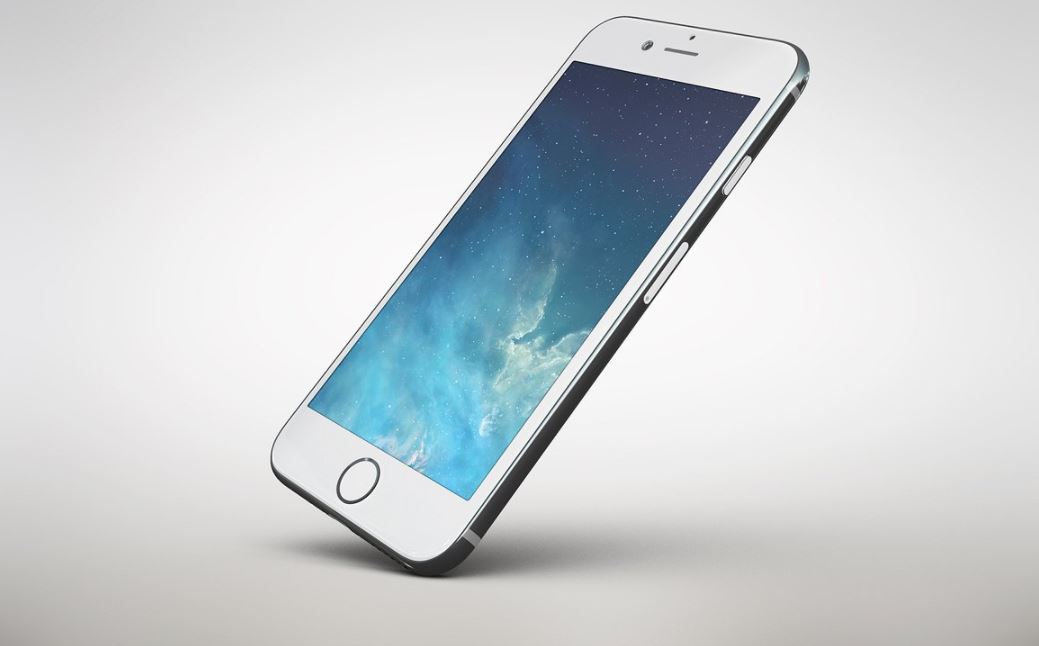 For a significant saving with a Apple Device Mockups Bundle, the Bundle iPhone 7 Mockup is available for download in the $10 range. However, this product focuses on quality over quantity as it includes 12 new iPhone 7 mockup graphics, as opposed to the 188 graphics offered above. In 12 mockup graphics, it eloquently features a white iPhone 7 at many different angles and variations. What it lacks in numbers, though it makes up for in versatility as all of the graphics are compatible to seamlessly be edited in Adobe Photoshop. Available through Creative Market, the Bundle iPhone 7 Mockup package is great for cutting-edge iPhone app mockups.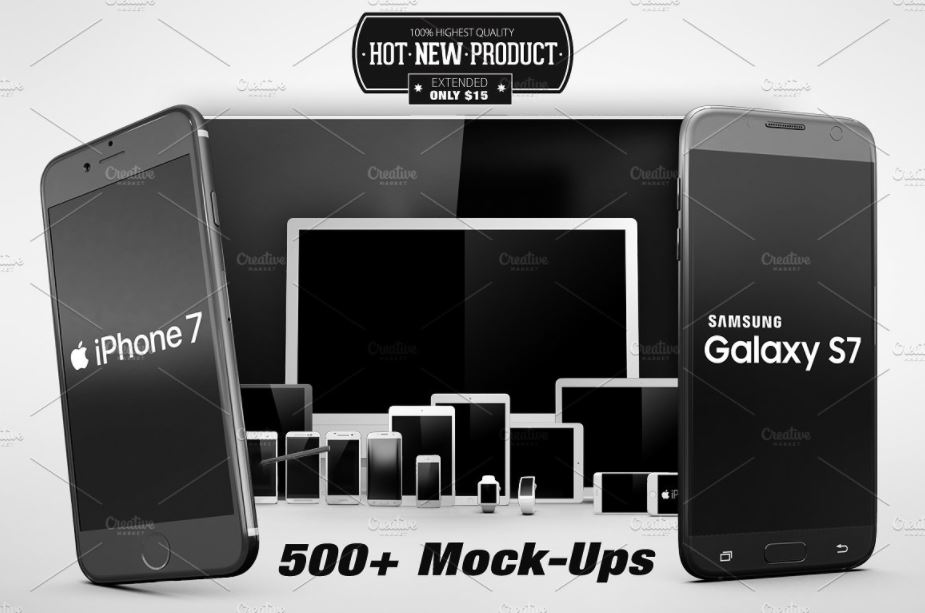 For those who need a library at their fingertips, the 500+ Screen Device Mockup Pack will certainly satisfy your needs. Over 500 mockups are included for every PC and mobile device—from iPhones to Androids to Google phones and LG. Perhaps the best value here listed, this bundle is available through the Creative Market for around $15, making it the best bang for your buck.
Dropmock Templates and Packs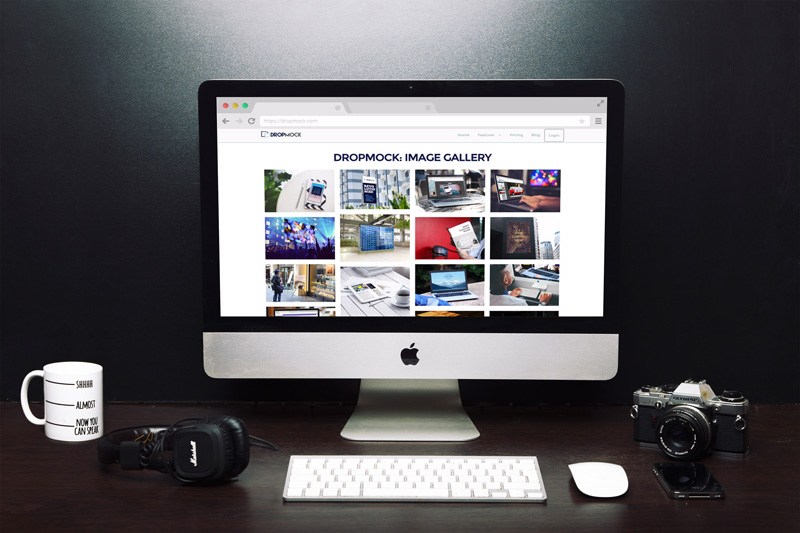 Dropmock.com is one of the easiest ways to create great content quickly and does not require any special editing or Photoshop knowledge. DropMock includes a new MyCatalogue Feature so that users are able to showcase all of their images and designs to customers and is a way to create an image portfolio for later. You will receive an URL that will be your own, and the images are retained by the owner without having to use a watermark.
There are thousands of mockups to choose from, and you can easily produce high quality and professional images and videos for your business by using the simple drag and drop functionality of the interface. By purchasing the license, you will be gaining access to trendy designs, thousands of templates, and you can also create your own personalized mockups using your own images that you are able to customize as you see fit.
For only $197 for the entire year, you are receiving unlimited previews, the image editor, My Drive (cloud based storage), a commercial license for using mockups, a drag and drop scene creator, and access to thirty new image templates every single month. You can also pay $37 for the month and receive most of the same features and benefits. Dropmock.com also has a White Label Plan that is specifically designed for Enterprises and Agencies.
App Mockup Tools and Programs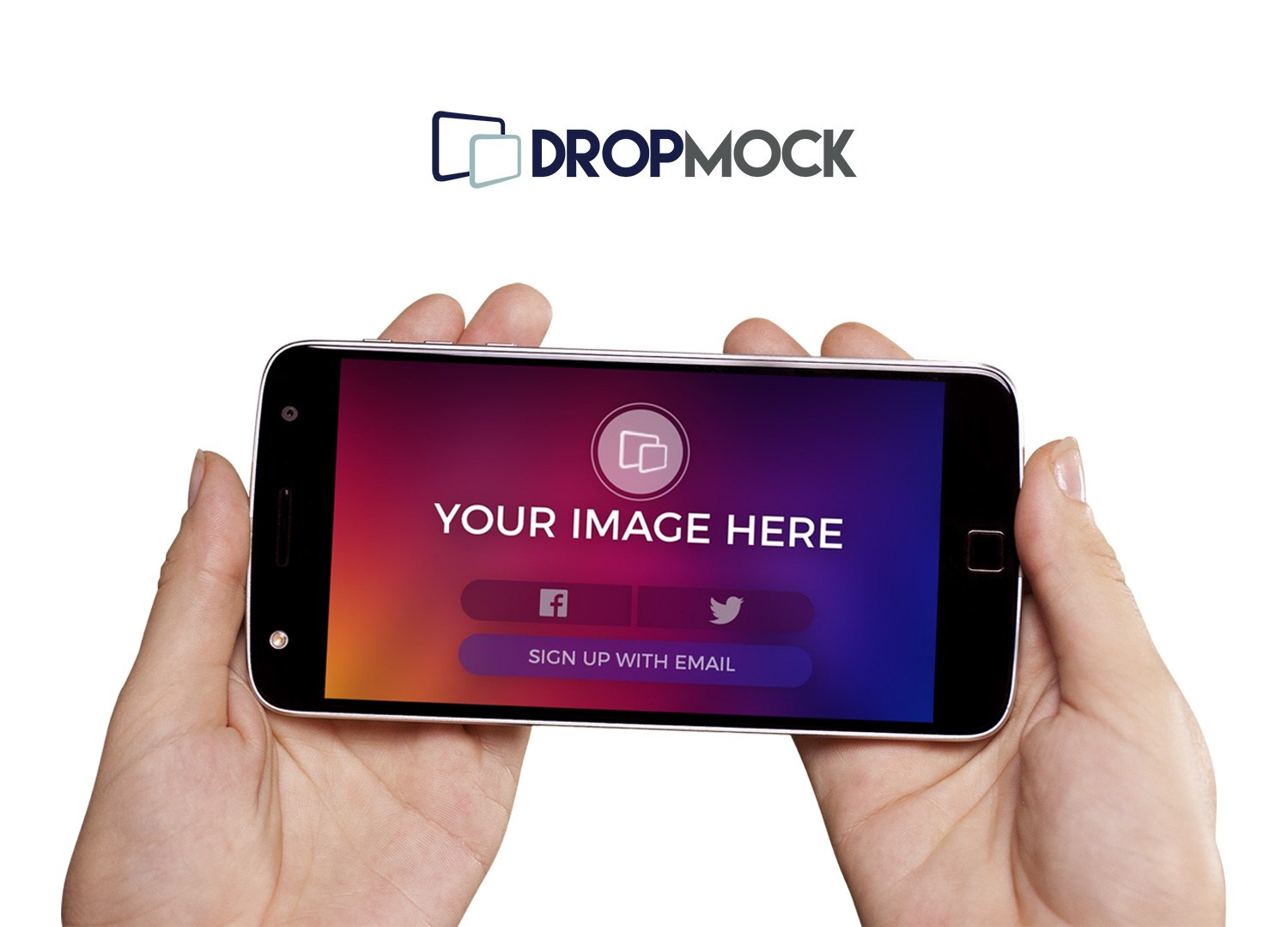 If you are looking for an all-in-one mockup tool to use with a development team, we have put together a few of the reliable services and programs to check out. These tools can take your world-changing app idea from your brain and onto an iPhone 6 app. It all starts with careful planning and preparation—prototyping and patience—which is where these tools and programs really come into their own. These tools allow teams to work remotely on a single objective, spanning over the course of a project and let teams share iPhone mockup apps with each other simultaneously, which improves the efficiency and cost-effectiveness in creating an iPhone mockup app.
Comments
comments