Whether you own an iOS device like an iPhone or iPad or an Android smart phone device, a PSD mockup or app design can be the perfect way to present your product to anyone in an advantageous and eye-catching way. With the cell phone or mobile phone market, in particular, mockup PSDs represent an ultimate resource to catch some new users for an app, phone display, or a website since it shows in true dimensions what the user interface would look like.
That's it! People like realism because they can relate to it easily. A day-to-day situation pictured in a cell phone mockup template as a PSD file is just the perfect way to show your product to the world. And it has a wide range of uses! You can feature it on an advertisement spot, at the end of a video or in a slide for your next business meeting.
Now, one thing you always need to take into account for mockup PSDs or app designs is this: You don't have much space, so you have to keep your mind focused and go straight to the point whenever you're deciding the content you want to show to the viewer.
Now, we are going to focus on some things you may want to put on your cell phone mockup:
1) Your Company's Logo

Your company's icon or logo is the single most important visual representation of your business. You can't take it lightly, it must be easy to relate to your brand and also appealing for people's memory so they won't forget about your product.
It's an excellent idea to feature your company's logo in a mobile phone mockup template. They'll just look for it on the app store and download it. If the logo is related to the product you're offering, for example, if you are selling a currency converter app, a logo made with some currency symbols is the best way to go! It should be appealing and easily recognizable to your brand.
2) A Screenshot of Your Product's Main Menu

Another relevant part of your product is the first screen that will be shown to your users. That's why making your main menu's interface eye-catching and unique is so important. If you think your menu shows all the relevant features you want people to see then a screenshot of it is an excellent option to put in a cell phone mockup design.
Try to keep it as simple and legible as possible. There's no point in a conglomeration of objects and unreadable letters that won't show explicitly how the app works. Make your PSD mockup the closest experience to a sample of your product anyone could get.
3) Showcase the Most Relevant Features of Your Product

Perhaps you are showing the world something new. Something no one has ever done before and you want to take advantage of your innovation at its fullest. Well, do it! What's stopping you?
Actually, if you can condense that most relevant feature from your app and show it in a capture, it is the perfect image to fit in your cell phone mockup design. If you have a website that can turn users' monitor into a mirror (actually only by turning on their webcam) then show it in your mockup. Make it as clear and easy to understand as possible.
4) Did you Create an App? Your Cell Phone Mockup Can be a Capture of How It Looks in the App Store!

This wouldn't only give people a precise view of what your app looks like on the app store but it'll also give you the chance to show the rating it has on it. Maybe your reviews or the number of downloads is pretty good, this is great to captivate people's attention and you should be aware of that.
This can also be very useful if you think your app's user interface needs some improvement before having it as the image you'd use in a mockup.
5) Show it in Full Use!

Maybe your product doesn't have a "flashy" feature. Well, a neat functioning is also a thing to be proud of. You can always feature a screenshot where your app or website is shown functioning at its best. This is a very cool idea for video apps and video games, just a usual mockup with an image of the process.
6) Does Your Company Have a Mascot?

Many companies like to have a pet for their branding purposes. A charismatic character people find interesting and funny. If that is the purpose of any company's pet then why wouldn't you feature it in your cell phone mockup?
This may be a better option for a product with a growing audience. If it's the first time you are using mockups to promote your product then maybe featuring a process or your logo can be more useful than your pet. But if it's something quite popular already, go for it!
7) If Your Product is Supposed to Have a Better Performance in Landscape Mode, Then Show It Off!
If you're launching a product focused on video performance, such as a video player, then you should definitely try the landscape mode for your Cell Phone mockup. Using the landscape mode allows the users the chance to be able to appreciate the image at its best resolution. You are also featuring a high-quality function of the app that you want to make sure is not overlooked.
8) Whatever You Put, It Must Have A High-Quality Resolution

Don't ever think about putting a low and pixelated screen cap or an image with saw teeth in your mockup. You have to show the best side of your product. It's far better to use an HD image where all the small things on the screen can be appreciated by anyone.
Your choice must be something you think will impact your audience and not something they'll quickly forget. It doesn't matter if you're using these mockup designs for a meeting or an advertisement—a well-presented image is always very important for the viewer to remember your brand.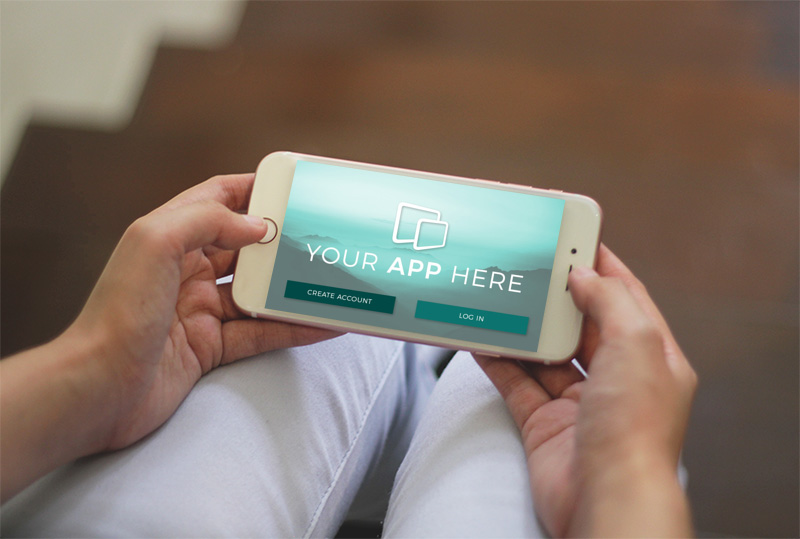 DropMock offers thousands of different templates to choose from, and they can also help you significantly reduce the costs associated with creating and producing your mockups. DropMock provides a simple three step process, so there is no longer any wasted time spent learning editing software or Photoshop to get the high-quality results and content you want to showcase your business.
Using DropMock can award you with positive feedback from clients and even potential clients and it can be easily shared with other customers, friends, and family to highlight the best features of your brand.
Comments
comments