Read on to discover what  goes on behind the scenes during our T-shirt Photoshoot at the DropMock  HQ.
Behind the Scenes: T-shirt Photoshoot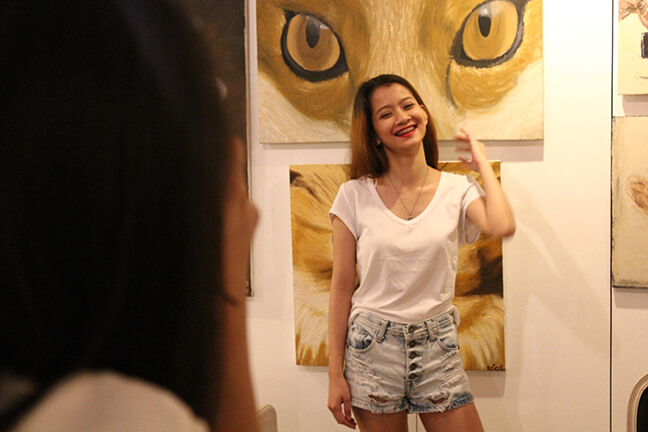 T-shirt Photoshoot that will be used for the application. We invited some gorgeous models to our office and started early in the morning to prepare the set. One of the challenges that our photographers encountered that day is the lack of good sunlight as it was a bit gloomy even outdoors.
There were a couple of shots that we managed to get from our office as it offered great interior just perfect for backgrounds. While there is always help coming in from the LED's, still most of the time, we would prefer natural lighting.
We love natural lighting as this will eliminate risks of producing noisy pictures and uneasy look of bland white LED's. It makes the job of our graphics artist in post processing easier as well.
But no matter what the situation is, we always come up with a plan.
The photoshoot went on for the whole day. That very good length of time had allowed us to take about a thousand pictures that our team had yet to select from. All these will be subject for approval and only then will have to be post processed.
Here, please have a look of some raw shots submitted for post processing.
Our team had to be systematic about how we do batch processing to minimize errors and avoid redoing tasks. We are expecting more shoots to follow so the graphics team is also busy; ensuring batches of photos are processed accordingly.
One of the jobs of our graphic artists is to properly plot the plane coordinates essential for the developer's programming. Notice that some of the t-shirts have some sort of wrinkles. Our staff has a procedure that meets the requirement of the developer to properly get the coordinates.
We will write another article about how we process the images and how we put them in them in to the application.
But for now, the graphics team is focused on producing very good quality pictures.