DropMock : Rank YouTube Videos in Google
We're sure that you're well aware of the impact that YouTube can have on your business. However, it's also highly likely that, despite having uploaded several videos, you're still struggling to get views. The key to successful YouTube marketing is to get your videos to rank in Google searches. Once ranked, you're more likely to receive the views you'd hoped for. However, while the solution is easy, implementing it can be more difficult – so here's our top tips for how to rank YouTube videos in Google.
Create great content
If you're under the impression that YouTube is a shopping site, unfortunately you're mistaken. People use YouTube to find answers to problems, learn new skills, watch funny videos and generally just waste a bit of time. This means that you need to think about the kind of content you're uploading, and what will attract the most views. Great content includes:
Tutorial videos – show your viewers how to use your product, or how your product or service can be of benefit to them
How-to videos – think about questions people may have about your service or product and then answer them in how-to videos
Review videos – get someone to review your product or create useful reviews of your own
Whenever someone types a question into Google – it always throws up a couple of YouTube videos as an answer – check it out for yourself.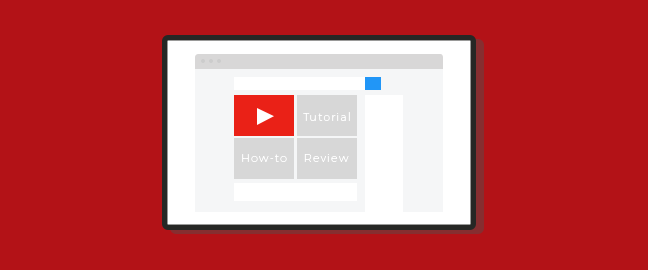 Think about the length of your video
Have you ever clicked on a YouTube video, discovered that it lasts 45 minutes or more, and so clicked off looking for something shorter? While you do want to create better and more engaging content, don't make it too long. However to rise through the Google rankings, the longer you can keep a user watching your video, the better your videos will rank. To improve your YouTube ranking make sure that your video is at least two minutes long and make it something people would want to share.

Optimise your video file
While YouTube is smart, it can't see the content of your videos; it simply looks at the name of your raw video file. Therefore, before you upload it to YouTube, you need to optimise your video file.
Name the file after your Number 1 and Number 2 keywords
Use tags that are related to the content
Add a brief description of your video into the comments field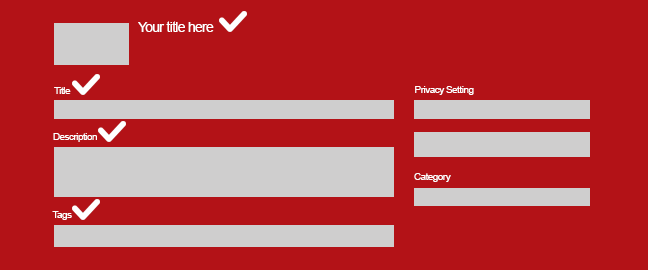 Link it to your website
If you're using YouTube to market your business, every video you upload should be linked to your website. You don't want to waste this opportunity to drive your viewers to your website where they can see what you have on offer. The whole point of YouTube marketing is to direct your viewers to the platform where you can make a sale – so don't miss your chance to do it.
Once you've added the link to your website, optimise the rest of your video description.
Make your content at least 200 words long
Don't use duplicate content from your other videos – make it unique
Use synonym and one off keywords, but don't overuse them

Make sure your channel page showcases your brand
One of the key ways to rank YouTube videos is to create an interesting channel page. Don't forget to include a profile picture and a header in line with your brand, and always fill in the description. If you're looking for a quick and easy way to make a header or images for your channel, you'll find that DropMock can help you to create professional looking images without the need for a graphic designer.
A complete YouTube channel page will get you noticed more easily by Google, so make sure you add the following:
Links to all your social media pages and your website
Add in channel images to help users identify your content, and don't forget to optimise your images.
Subscribe to similar channels. YouTube likes to see what you're looking at
Complete the description making sure you add in lots of relevant synonym keywords
All these are just simple tweaks that will go a long way to help you to rank YouTube videos, and ensure that you get the most out of your YouTube marketing strategy.